Friday 15 September
St Stephen's Day
Last day of Term 3
Monday 2 October
King's Birthday Public Holiday
Tuesday 3 October
First day of Term 4
Tuesday 10 October
College Family Connect Meeting, 5:00pm.
Holy Spirit Centre.

Tuesday 10 October
Guest speaker Madonna King, 5:30pm.
Holy Spirit Centre.

Bookings are open for our free parent engagement session with parenting author, Madonna King! Madonna's best-selling parenting books cover tweens and teens aged 8 – 18 and are based on her interviews with experts in the field. Madonna's books include Ten-Ager (for parents of those aged 8-11), Being 14 (for parents of those 12-15), Fathers and Daughters (for all ages), L Platers (for parents of those aged 15-18) and Saving our Kids (for parents wanting to protect their children online). Madonna's talk will cover topics of interest to parents of children in the tween and teenage years, and we welcome and encourage all parents and carers from our wider community to this free session.
Please RSVP: https://www.trybooking.com/CLJUW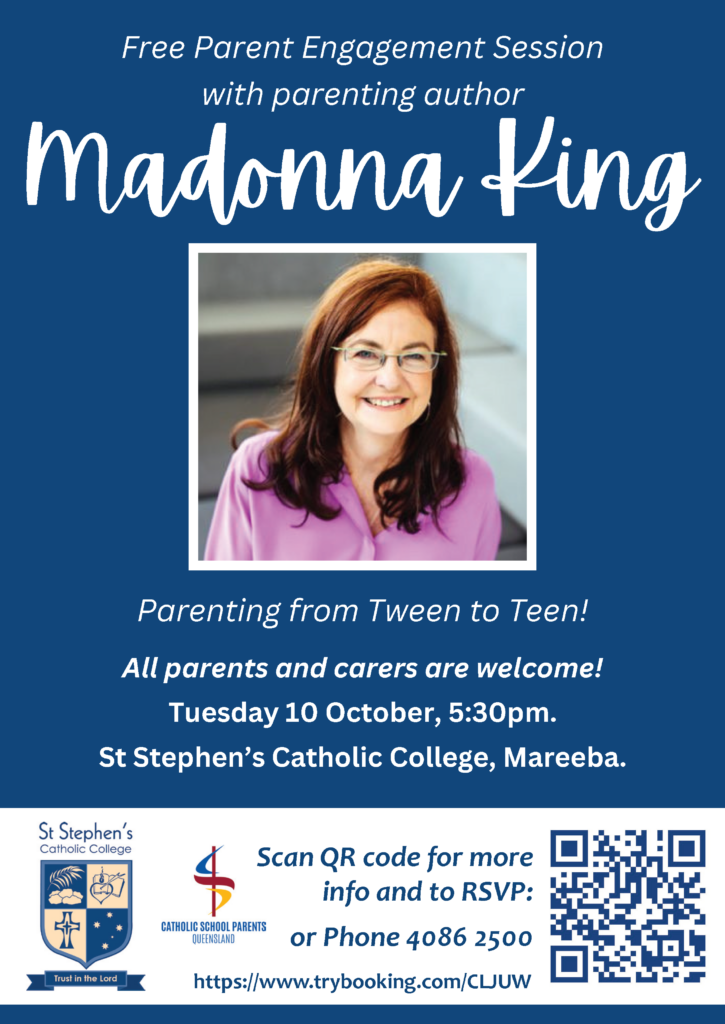 Wednesday 18 October
Celebration of Excellence Evening, 5:30pm
Holy Spirit Centre.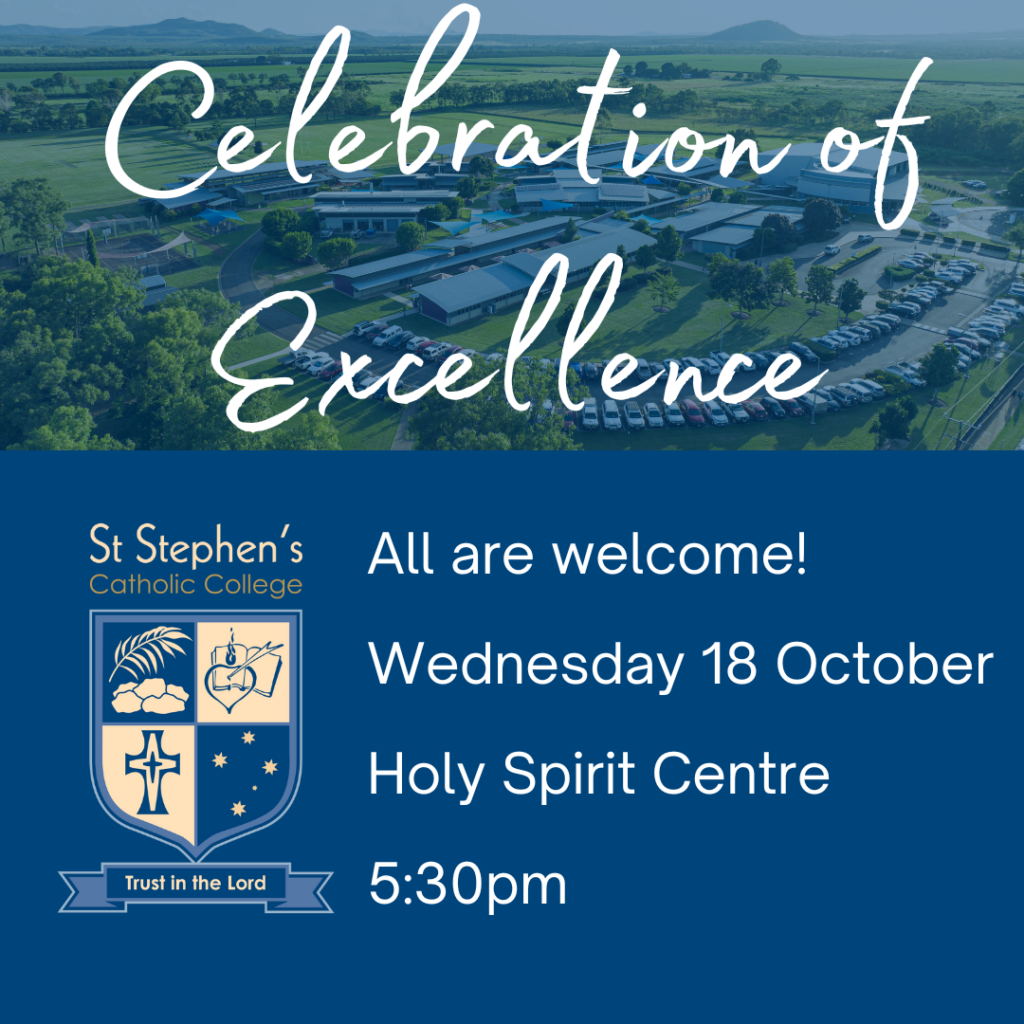 Friday 20 October
Year 12 Graduation
Monday 23 October – Tuesday 7 November
Year 12 External Exams
Wednesday 15 November
Welcome to Year 7 2024
Friday 24 November
Thanksgiving Mass
Students Last Day
Wednesday 29 November
2024 Year 7 Transition Day