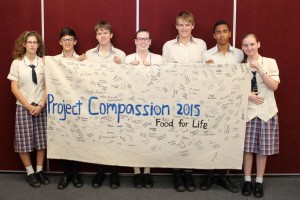 St Stephen's Catholic College has raised a total of $3076.60 for Caritas Project Compassion. The money raised will go towards programs which have been set up by Caritas in countries around the world, including Australia, to help those less fortunate in the community.
A friendly competition between the pastoral houses saw Deacon raise the highest amount of $1132.75 with 10D being the highest homeroom with $465.95.
The Social Justice Committee would like to thank the college community for its generous support of this worthwhile cause.