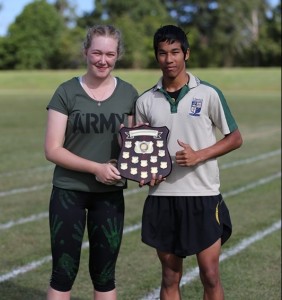 St Stephen's Catholic College held its annual Inter-house Athletics Carnival at the end of last term. Muluridji House took home the shield for the second time running while Deacon House were awarded the prize for team spirit.
Sports and activities middle leader, Miss Deanne Morrow said the carnival was a huge success. "It was really great to see students giving their best in all events, and supporting their pastoral houses."
Pictured: Muluridji Pastoral House Captains Chelsie McHardie and Jake Pendlebury.